As architects, our job is to design spaces that are functional for those that will use them. Individuals with intellectual and developmental disabilities are a largely underserved segment of the population, so when we were contacted to design a new porte-cochere for The Arc Southern Maryland, we were honored to have their trust and the opportunity to help in a way that would benefit more people in our community. 
The client wanted to add a covered area to allow their members to be sheltered from the weather as they are dropped off and picked up by their transportation buses.  We designed a 44' x 52' porte-cochere roof structure that integrated into their existing drive aisle and parking layout. Our design includes exterior finishes that complement the existing building.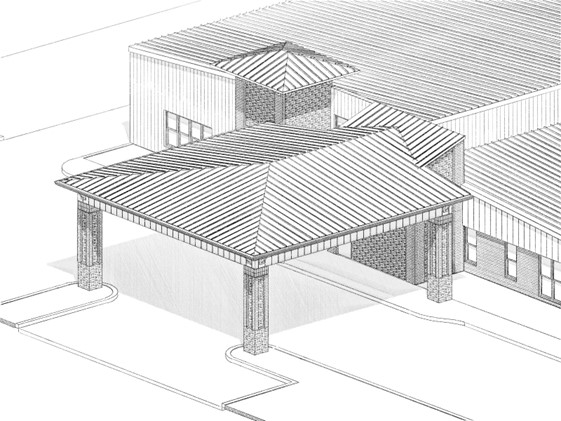 The project included modifying the existing sidewalk in front of the building to provide ADA-compliant access from the drive aisle to the main entrance. We also designed new ADA-compliant ramps at the side entrances for proper access and egress. Our partners at WM Davis, Inc. are constructing the project.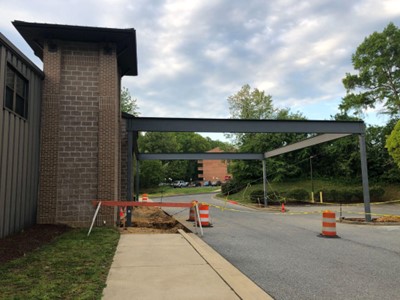 We will share updates on social media as construction on this project continues. Helping our clients achieve their goal of providing the best service they can by making their facility more accessible is something we take great pride in.