It's true!  The kitchen is the heart of the home.  No longer a place to simply prepare meals, the kitchen is an integral space in your home for gathering and creating memories that will last a lifetime.
Kitchens in 2020 are now full of customized elements that meet each chef's unique needs.  From farmhouse to gourmet, options for culinary space are endless.  Although still on trend, white kitchens are now being replaced with pops of color which make a statement.  Open cabinets are gaining in popularity and the use of eco-friendly and sustainable materials is becoming more important to homeowners.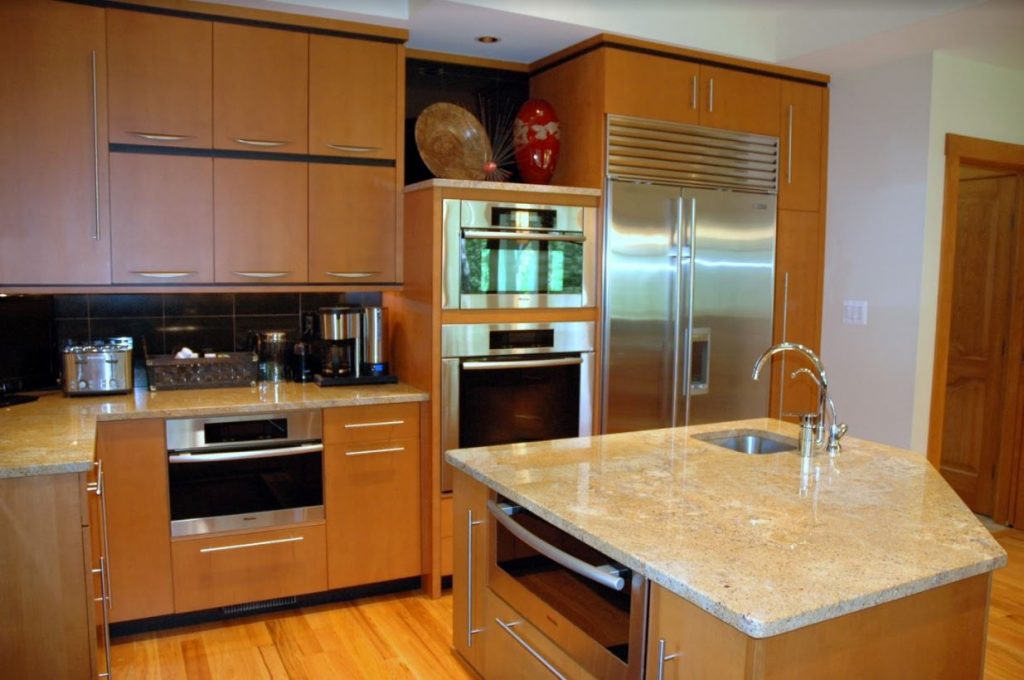 Patuxent Architects can create a plan for your kitchen that will help you make the most of your existing space while adding the details you need to make this important space more functional and fabulous.  Don't let fear of cost deter you from considering a kitchen remodel – plans can be designed for modest upgrade to a full space renovation which can be done one or in phases.
Let us create your dream kitchen today.